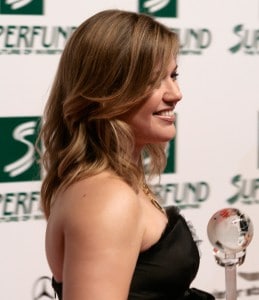 Last night, Mr. Anti-charisma, Steve Jones said there would be two eliminations tonight. And the judges will only be able to save one. The contestant (or contestants if it's Lakoda Rayne) who has the least amount of votes will automatically be eliminated. The contestants with the second and third lowest amount of votes will be in the bottom two and have to sing-off for their lives.
I have two worries tonight. One is your young friend and mine, Astro. I lambasted Simon last night for his treatment of Astro from last week on my Popblerd! column. I fear that Simon sabotaged his chances to go any further. My other worry is Drew. She's in the crossfire between Simon and LA Reid. Simon can't take it when Reid bags on his contestants, though he's quite fine bagging on everyone else's.
But it's turning LA Reid from a smart judge of talent into someone who is simply trying to get Simon back, and throwing Drew under the bus in the process.
Since the field is narrowing, I chose a top and bottom two, rather than three for last night's performances. So far, during every week, one of my bottom three went home. We'll see if I can continue the pace.
Top 2
Josh Krajcik and Melanie Amaro
Bottom 2
Lakoda Rayne and LeRoy Bell
Kelly Clarkson opens up the show with her new single What Doesn't Kill You (Stronger). Not a bad little ditty, but there wasn't much to her performance.
For their group performance, everyone is dressed like a circus performer, and if I was Marcus Canty, I would've thrown some punches before they put me on stage like that. He looked like a short-haired girl. I guess the circus theme equated singing Pink's So What.
Mr. Anti-charisma asks Lakoda Rayne and Drew to come to the stage. One of them is going home and one of them is going through to next week.
Lakoda Rayne is going home. Drew made it through the fire. What the heck does Paula do now?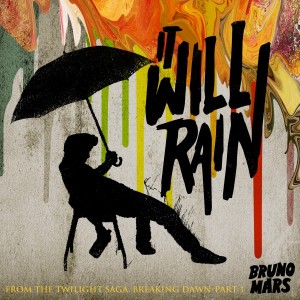 Bruno Mars is singing It Will Rain from the Twilight movie Breaking Dawn. Sadly, Kristen Stewart isn't there glumly staring at him like he's a pasty vampire.
Chris Rene is through! He's the Teflon Young Homie.
Rachel Crow is also through to next week. As is Josh Krajcik. Well deserved for both.
Melanie Amaro is going through. The last three are Marcus, Astro, and LeRoy. If LeRoy makes it through, we have quite the conundrum for LA Reid.
Astro is in. LeRoy and Marcus have to sing for their X Factor lives.
Marcus is singing first and he's singing You Lost Me from Christina Aguilera's much forgotten recent album. I wouldn't imagine that ballads would be his strong point, but he has a K-Ci Hailey from Jodeci kind of voice for them, without all the rasp.
LeRoy is next up singing Don't Let Me Down and he did his usual job, which is decently in voice, but just lacking of any confidence whatsoever. I'd guess they're keeping Marcus, but I'm not confident in that pick.
LA is trying to make a case for his boy Marcus, selling his possible star power. He's going to send home LeRoy.
You know Nicole is going to stick with her guy. It's going to be decided between Simon and Paula.
Paula sends home Marcus because she thought LeRoy's performance tonight was better. I think Simon sends home LeRoy and leaves it up to the vote. We'll see.
And, that's exactly what he did. It's up to the votes now. LeRoy Bell is going home. Nicole is down to one act, but damn, she might have the winning one.
By the way, I hit on both eliminations tonight. I'll gloat now because it will be impossible to predict from here on out.