Last year, around this time, Kanye West was getting himself into trouble by hijacking an adorable white girl's acceptance speech at the VMAs. This year, he's taken to hijacking an established international dance-pop phenomenon with a remix of Belgian dance-pop-rapper Stromae's debut single "Alors on Danse".
Though the song's been sitting at our near the top of the charts throughout Europe for most of the last year, it has yet to make much of an impact here. But that may be changing. The apparent embargo on viewing the song's official video in the U.S. has been recently lifted, and an actual downloadable single has also been released; in the last couple weeks, it's shown up on the Canadian pop charts (although French language songs have an advantage in Canada they don't have here). This may be the latest hint that the hit may soon be gracing U.S. airwaves. (Also, my teenager, who loves Linkin Park and Maroon 5 and speaks not one whit of French, completely digs this song and will probably be horrified to hear the Kanye-fied version).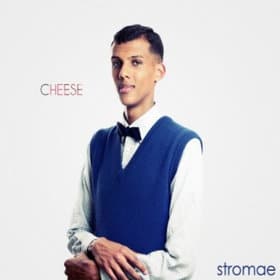 Kanye's substituted Stromae's verses which (en Francais) detail a cycle of existential ennui with his own dorky verses (en Anglais) about being a discerning partier and a prolific consumer. The fact that he's annointed Stromae's song with his holy Kanye-ness can be read as a sort of meta-proof of his rarified tastes. (Read: Dude loves himself some genuine French stuff! Err, French-ish.) That said, much – most – is lost in translation, and I hope that if Kanye does manage to get American listeners' attention with this remix, they'll soon enough abandon it in droves to embrace the superior original, which is that rare thing: a supersmart, superpopular pop sensation (which also has a very cool horizontal split screen video – see below).
Meanwhile, Stromae's debut album Cheese was just released earlier this summer, and is currently promoting the follow-up single "Te Quiero".
The Kanye Remix

Stromae "Alors on Danse"