(and of course, that's one of the songs that didn't make the cut)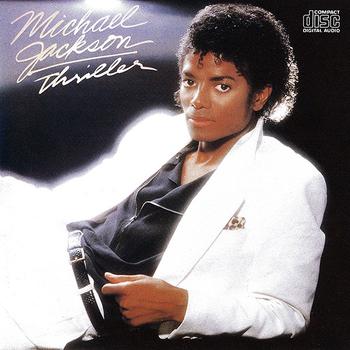 If Blender is to be believed, this is the set list for Michael's concerts in England (50 dates? WTF???).
'Billie Jean'
'Wanna Be Startin' Somethin"
'Rock With You'
'The Way You Make Me Feel'
'Don't Stop 'Til You Get Enough'
'I Just Can't Stop Loving You'
'Human Nature'
'Smooth Criminal'
'Girlfriend'
'Man In The Mirror'
'Beat It'
'One Day In Your Life'
'Heal The World'
'You Are Not Alone'
'Remember The Time'
'Thriller'
It's cool to see him mix it up a little for the British audience. "One Day in Your Life" (see video below) is an old Motown song that they re-released in 1981 and (somewhat improbably) became Michael's first #1 hit in the U.K., while "Girlfriend" is a song from "Off the Wall" that was written by McCartney (I wonder if Mike sees the irony in now having to pay Macca publishing for performing one of his songs live).
My wonder, though, is…how much of this performance will be live and how much will be lip-synched? Mike's not sung live in something like 8 years, plus there's the fragile state of his nose, and there's the fact that his voice has dropped several octaves in recent years (geez, you think maybe he was taking some kind of hormones?). I've tried to sing "Beat It" before and it's a fucking HARD song to sing. I don't think Michael can do it anymore. Oh well, no one (except me) talks shit about Britney lip-synching, so I guess Michael can do it too.