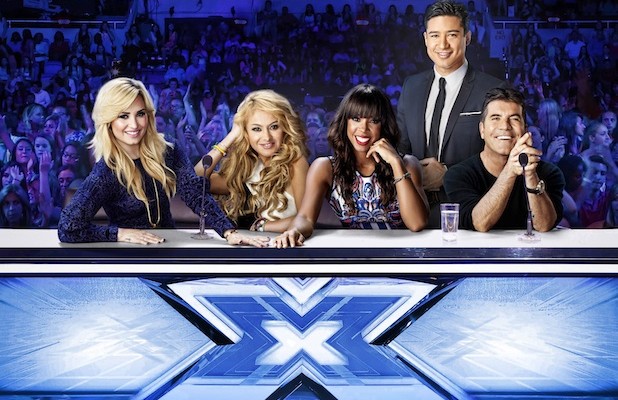 Last week, Sweet Suspense and Rachel Potter were eliminated. I enjoyed both acts, but neither was going to win this competition, so the eliminations were fine. I thought Sweet Suspense could've been a fun American version of the Spice Girls, but they weren't winning this singing competition. And even her knockout legs couldn't save Rachel Potter. She's just not that likable and you have to be super likable and easy to feel sorry for, to win this show.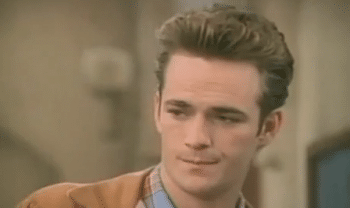 By the way, that's the only reason Tim Oldstad is still alive in the contest. He's figured out the look. It's the same look Dylan McKay used to give Brenda Walsh when his dad disappointed him time and time again. No one understands me. I won't ask for help. But, I need help. I wonder if Tim Oldstad was a Beverly Hills, 90210 fan when he was younger.
It was British Invasion night, which doesn't mean that everyone has to sing in a fake Madonna accent. They just have to sing songs from British artists.
It's time for the X Factor USA recap.
Performances of the night
It would actually be easier to list the duds than the performances of the night because it was actually a really good night and nearly everyone was at the very least, solid. But if I had to choose the best of the night, I think there are a couple of acts who did best.
Rion Paige had the performance of the night with Your Song. She may very well have to win this show because the day she gets eliminated will be the saddest day in reality TV show history. She becomes her performance. She may over-emote, but that's better than not emoting at all, which is a problem with some of the acts. She understands very much how to communicate with the audience which should equal many votes.
The second best performance to me was the first performance on the show, Jeff Gutt's version of Bohemian Rhapsody. It kicked off the night very well and got everyone in gear. I don't really enjoy Gutt all that much, but I have to give props where they are deserved. I liked this much better than Constantine's version from American Idol. What? No one remembers Constantine!
Duds of the night
Tim Oldstad probably expects to be here because I dislike him so much, but he's not. He can exhale.
But Carlito Olivero? He should expect to be here until he's kicked out, which will hopefully be this week. He's a one-trick pony in that he's all thrust and no substance. Well, I guess that depends on what you think about his thrust. He doesn't sing well and I don't even think he dances well, but he can thrust.
I also didn't enjoy Josh Levi's version of Sweet Dreams. It was weird, almost Grace Jones-esque without the crazy haircut.
Okay, I guess I lied. Timmy Oldstad does deserve to be here. His puppy dog eyed version of Sorry Seems to Be the Hardest Word annoyed me third most tonight.
Who are the front runners?
It seems like Restless Road can do no wrong in the mentors' eyes. I still think Khaya Cohen has the best voice of them all. Lille McCloud bounced back with her version of This Woman's Work. And I think I'll continue listing Alex & Sierra here until they get eliminated, but I may be biased because I want to marry Sierra. And I can take Alex for sure, so I won't have to worry about him. He's BBQ chicken as far as I'm concerned.
Who goes home?
If anyone other than Tim or Carlito leaves the show, I'll be pretty bothered. But Tim has that Dylan McKay face down which will give hime one more week. So I'm picking thrusty Carlito.