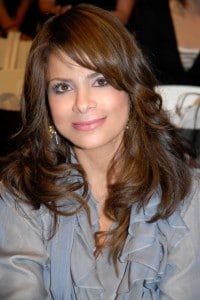 In my X Factor live blog last night for Popblerd, I gave out my top and bottom three based on performances.
Top 3
Drew, Melanie Amaro, and Stacy Francis
Bottom 3
InTENsity, LeRoy Bell, Chris Rene
We'll see how well I compare to America.
I have never seen any of the X Factor UK elimination shows so I'm not quite sure what will happen tonight. One thing I do know for sure though is that Steve Jones' nickname should be Mr. Anti-Charisma. Where's Ryno Seacrest when you need him?
(By the way, last night Drew really knocked it out of the park last night. Check out how she flipped Nelly's Just A Dream. So creative.)
I was hoping that they wouldn't do the corny group song and dance ala American Idol, but alas, they are. All 12 are performing together. And LeRoy Bell missed his queue so badly that anyone who was thinking they were singing live just figured out that they weren't. They should just eliminate him right now and save us an hour. They performed David Guetta/Usher's Without You by the way.
Also, just like American Idol, there's a horrendously forced commercial spot. This time, the contestants are trying to pretend that they care about winning the show because not only will they get 5 million dollars, but they'll also get to be in a Pepsi commercial.
A dude named Outasight is performing a song called Tonight Is The Night, which is also *gasp* the jingle for the Pepsi spot that's currently playing. I think I'm drinking Coke in protest. The only thing good about Outasight is that I thought he was the host of this show, Mr. Anti-Charisma Steve Jones. Wait, that'd have been a bad thing. Never mind.
Finally, we get to the important stuff. Each mentor walks out on the stage with their peoples. As annoying as Nicole Scherzinger is every second of her life, I have to give it up to her. She looks well tonight.
Jones announces that Marcus Canty is the first one through and he Dougie's in happiness.
The next person through is Drew.
The third person through is LeRoy Bell. Um, ok.
Astro is next.
Lakoda Rayne also makes it.
Rachel Crow is next through.
Chris Rene also makes it through. All of LA Reid's fellas are in.
Josh Krajcik makes it as does Melanie Amaro. That means that Simon has all three of his acts into next week.
One more act goes through and the two lowest voted on acts have to sing for their X Factor lives.
Stacy Francis goes through so it's up to The Stereo Hogzz and InTENsity to battle it out. It's absolutely amazing that LeRoy Bell had more votes than The Stereo Hogzz. Shame on you America. Shame on you.
The Stereo Hogzz are up first singing some beautiful Bee Gees via Destiny's Child with Emotions. I guess they wanted to go safe for Paula, rather than in full swag. InTENsity is singing a very scared version of My Life Would Suck Without You (give them a break, they're kids I say to myself). I can't see the judges choosing them to go on.
The InTENsity kids look very sad. Simon chooses The Stereo Hogzz to go home. That's a bit of gamesmanship there. He doesn't believe InTENsity is better one bit. Not after saying that the Hogzz were one of the greatest groups going today. Paula chooses to send home InTENsity. She knows she won't win with InTENsity, but has a small chance with the Hogzz. Nicole in the most annoying way possible, says she sends home InTENsity. You know LA isn't sending home Stereo Hogzz. No way, no how. LA sends home InTENsity. The girl in the red jacket is weeping hard.
One thing I learned about this show is that if the Stereo Hogzz can't get votes, no group is going to win this thing.