Bon Jovi keyboardist David Bryan was always the band's resident geek. A former pre-med student who left Rutgers to study at Juilliard, he ventured into musical theater in 2002 when he, along with playwright and lyricist Joe DiPietro, started work on a musical called Memphis, the story of a white radio DJ (based loosely on real life DJ Dewey Phillips, one of the first white DJs to play black music) and a black singer who fall in love in the Jim Crow south at the moment of rock 'n' roll's ascendancy. Following several regional theater productions, the show finally opened on Broadway last fall. Tonight, it was nominated for 8 Tony Awards and won four including the night's top prize for Best Musical. Bryan himself won for Best Score and (with Daryl Waters) Best Orchestrations. Early in the night's broadcast, Jon Bon Jovi (and an entire Bon Jovi concert audience) wished his bandmate well via satellite.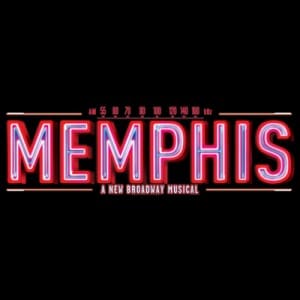 And apparently the well-wishes worked. Memphis won out against 11-time nominee Fela!, based on the life and music of Nigerian bandleader Fela Kuti. Among that musical's many producers were Jay-Z and Will Smith and Jada Pinkett Smith. Though they left without trophies, the three Fela! producers got a lot of special attention from some of the performers. Lea Michele of Glee serenaded Jay-Z and Beyonce with "Don't Rain on My Parade", and, earlier, Douglas Hodge, who went on to win Best Actor in a Leading Role (Musical), playing drag queen Albin in La Cage aux Folles (the part Nathan Lane played in The Birdcage) delivered one of the night's best laughs when s/he started to take a seat in Will Smith's lap only to leap suddenly away with a coy glance to his crotch.
The first five minutes of the broadcast looked more like the Grammys than the Tonys, culminating with Green Day's appearance on stage to rip through the song "Holiday" with the cast of American Idiot, the musical based on the band's 2004 concept album. The musical was only nominated for three awards (including Best Musical), and only took home an award for Best Lighting Design. The fourth Best Musical nominee was Million Dollar Quartet, a stage re-creation of a legendary Sun Studios session that brought together Elvis Presley, Jerry Lee Lewis, Carl Perkins, and Johnny Cash for a historic, one-off rockabilly summit in 1956. Levi Kreis, the cast's Jerry Lee Lewis, won for Best Actor in a Featured Role (Musical).