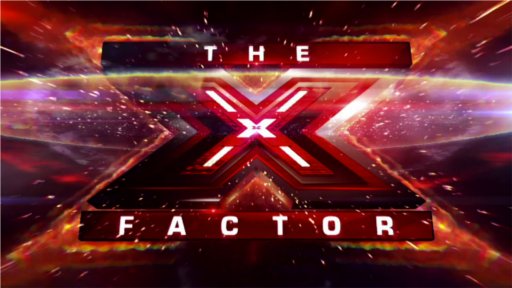 We're down to the final three. Based on last night's show, I have them ranked this way:
1. Melanie Amaro
2. Chris Rene
3. Josh Krajcik
I think Josh is a much better singer than Chris, but he lacks what Chris has; charisma. Charisma is what gets people to the phone to text in their votes. But when it comes down to it, Melanie is just so far head and shoulders above everyone else that she has to win this thing.
We're going minute-by-minute style tonight.
8:04 – Mr. Anti-charisma promised Justin Bieber, Leona Lewis, and 50 Cent tonight. And during duets last night we got Avril Lavigne?
8:05 – The final 12 are back singing Lady Gaga's Edge Of Glory. It's fun to see the Stereo Hogzz again. Stacy Francis was on the screen for less than 5 minutes and I think she cried twice.
8:07 – They decided to really sex up Drew in a super tight blue dress. Thankfully, cutie Rachel was wearing stretch pants. Let them be kids!
8:14 – Melanie Amaro is about to tear up All I Want For Christmas Is You. Do we get the Bieber duet?
8:17 – No Biebs! LA says that her voice is the best friend a song has ever met. Yep, he said it with a straight face. Nicole says all she wants for Christmas is a Melanie album. Paula called her beautiful. And Simon says she's been an absolute pleasure to work with. And he called her Mel. They must be friends.
8:19 – It's time for the Melanie friends and family montage. Grandma is the one that made her cry the hardest. I had my money on baby sis. Damn!
8:25 – It's Chris Rene's turn to sing a holiday song. He's doing Young Homie Christmas. Okay, maybe not. He's singing Have Yourself A Merry Little Christmas.
8:29 – Nicole thanks Chris for being part of the competition. Thirsty Paula says he's the most original. Simon says he admires him. LA says he can change the world.
8:31 – It's time for Chris' friends and family montage. He's crying so much I thought he was Stacy Francis. 2nd Stacy Francis crying joke! Let's see if I can get up to three Stacy jokes.
8:37 – As beautiful as Nicole looks tonight, she kept her streak of being annoying alive. She's like the Joe DiMaggio of annoying.
8:40 – It was Josh's turn to perform. LA says he was so good that he's almost at a loss for words. Paula says he's a joy. But she's not thirsty for him like she is for Chris. Simon says he's going to sell a lot of records while seeing who can show the most chest hair. Nicole says he's her flippin' love. Flippin'?
8:43 – Well, if Josh was going to cry, they hit him with the two best ones in the end. His mom says that his dreams are her dreams. And his daughter says she doesn't tell him that she loves him enough. His daughter made him cry! Yes!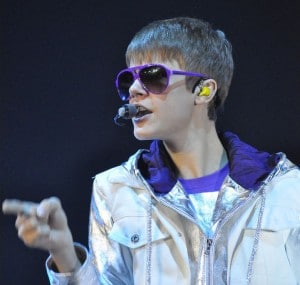 8:50 – It's Justin Bieber time! If Ellen and Eminem ever pro-created, the kid might look like Justin Bieber.
8:51 – Stevie Wonder is singing The Christmas Song with him. Stevie doesn't look anything like Ellen or Eminem.
8:53 – Justin just grabbed his crotch. I wonder if that was for thirsty Paula?
8:55 – He brought out Drew to sing with him at the end. She's absolutely beside herself. Selena Gomez might get mad.
9:03 – And the person who finishes in third place is … the Young Homie himself, Chris Rene. Well, I guess there are more Josh fans than I thought.
9:17 – And, the show has come to a halt. Leona Lewis is singing a very sad song. Maybe it was for the Young Homie himself.
9:28 – Derek Fisher, fresh off the NBA lockout introduces 50 Cent who isn't even pushing an album. He's pushing a mixtape. And thanks to national TV, half the song is muted. I think 50 is lip-rhyming.
9:29 – Ok, this just got great. 50 brought out Lakers bench players including Steve Blake who looks like a deer in headlights. Matt Barnes is out too. Nicole better watch out. She might end up with Matty tonight. At least Astro got to rock out with 50 a bit.
9:38 – Pitbull and Ne-Yo are on stage together. After watching Ne-Yo, all I can say is, Avril Lavigne? And is it just me or is Pitbull just a guest on all of his songs? Marcus Canty came out in the end and he was happier than Drew was in Justin Bieber's arms.
9:53 – And the winner is … Melanie Amaro! That girl is 5 million dollars richer.
9:55 – Melanie is singing Listen yet again. She can barely get through it.
9:59 – Melanie is crying so much, she reminds of … Stacy Francis (fist pump)! I got one more in. Until next year, Seacrest out! Whoops, wrong show.