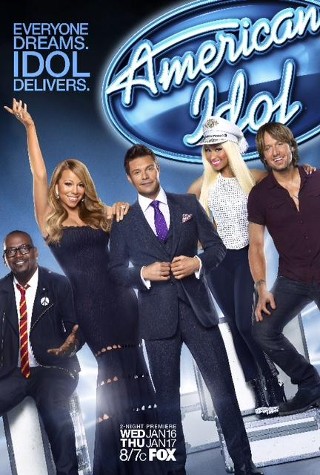 Even after the promised changes, new judges, and two less contestants in the finals, Wednesday night's American Idol felt same old same old. The show was a mixed bag with some good performances and many shaky performances. It's pretty obvious that the girls are much better than the guys. Could this be a carbon copy of season three when the girls owned the top four? It should be.
But with the new voting app where fans can vote up to 50 times, I expect to see some really ragged results, including some very deserving girls to get booted earlier than they should. Angie Miller, I'm talking about you.
My prediction on Wednesday night was that Curtis Finch, Jr. would be saying goodbye and going "home" (Phillip Phillips voice). I also thought Devin and Paul were forgettable.
So what was different with the elimination show?
It was like the bizarro elimination show. Instead of calling out the bottom three, Ryno Seacrest instead called out who made the top three. Those three were Candice Glover, Kree (Summer) Harrison, and Angie Miller. He would announce the rest of the rankings before unveiling who was going home. Oh, how very X Factor of you.
Mid-show, Ryno introduced Charlie Askew, aka Creepy Charlie who was eliminated last week to get back on the stage to sing Sky Blue Diamond, his original song. Why? Well, since the top 10 will automatically make it to the tour they would like to add one more via a fan vote. Charlie was one of the highest of the two who were eliminated. And Aubrey Cleland was the other.
Creepy Charlie looks a little bit like Rocky Dennis without the abnormality. And I don't like his weird voice which sounds like what would happen if Michael Jackson plugged his nose and tried singing under water.
Aubrey should make it simply because of how pretty she looked. The winner will be announced next week.
Who rocked the stage?
For whatever reason, Jon Bon Jovi's dad sang lead for Bon Jovi. Wait, that wasn't his dad? That man with the feathered mullet was really Jon Bon Jovi? Oh.
Bon Jovi Live on American Idol Results 2013
by HumanSlinky
Also, the most successful American Idol winner since Jordin Sparks, Phillip Phillips performed. After running the gamut on Home, he changed it up and performed his new single Gone, Gone, Gone, which is also really good.
What were the rankings?
Of course, Lazaro was fourth even though he's one of the worst singers left. Amber Holcomb was fifth. Cotton mouth Janelle who went to the Kellie Pickler school of naive, was sixth. The best guy on Wednesday, Burnell is seventh. Unspectacular Paul Jolley is eighth, leaving forgettable Devin Vasquez and Curtis Finch, Jr. with their faith in America's hands.
Who went home?
Nicki Minaj said that if Curtis went home, she would too. Devin is safe and Curtis is going home. Curtis has to sing for his life. Nicki got up to walk away forgetting that they had to watch Curtis sing to see if they would save him. She flashed that badonk and a half for a second. There's no way in hell that they save Curtis and she knows it.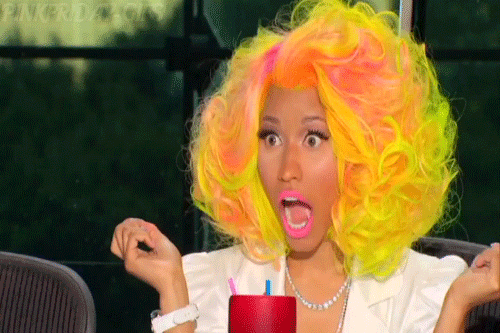 (During the X Factor season, I posted many of the wacky Britney gifs. It's Nicki's turn. This one is by Pink Friday Gifs.)
This was predictable and the voting wasn't as ragged as I thought. And Devin and Paul may be going home sooner than later.
Goodbye Curtis. It was nice knowing you.