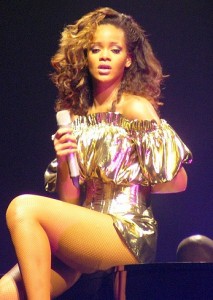 After last night, it's really a toss up to me. With a gun to my head, I would probably predict a Phillip victory. It has more to do with Idol history than because I think he's a better singer than she is. In fact, it's the opposite. But, no female contestant has won since season 6 and Phillip's music and style is more digestible by far more of the viewing audience. Jessica's pop princess style is hurt by the fact that many pop princesses out there today are hot messes.
But let's get to it.
(By the way, I had a chance to be there live tonight. My friend, the great Tiffany (@TVProducerLady) had a ticket for me, but my niece should be born any minute now.)
8:02 – The crew except for Phillip and Jessica, including a more slim version of Jeremy Rosado, perform Bruno Mars' Runaway Baby. Okay, on second thought, he's not slimmer. It was just good angle.
8:03 – Joshua Lidet tried to jump into a split James Brown style and nearly broke his ass. Live TV everybody!
8:06 – A Dean Cain sighting! Reek, Reek (Brenda Walsh voice)!
8:12 – Phillip is performing with John Fogerty. Sadly, they're not singing Centerfield. Put me in coach, I'm ready to play, today!
8:14 – My youngest kid Double J has an opinion on the performance. "Dad, they suck together." I guess he has some Simon in him.
8:22 – Joshua starts to sing and brings out his biggest inspiration, none other than Fantasia Barrino. Fantasia has quite the long-haired straight wig on and is wearing a body suit that is reminiscent of Missy Elliot's fat, rubber suit on The Rain (Supa Dupa Fly) video.
8:31 – The female contestants butcher through some Chaka Khan classics before Chaka herself joins them. She's also wearing a body suit and actually looks younger than Fantasia. But what the heck is up with body suits. Word to 'Tasia. J-Lo should be wearing body suits. You should be wearing pants. (Fantasia is my favorite contestant of all time, so it's not like I'm hating on her.)
8:43 – Ri-Ri is performing Where Have You Been. She looks absolutely stunning, except for the pile of dreadlocks that sit on top of her head. In my best Buddy Love voice, "I know dreadlocks, but shitlocks?"
8:54 – Skylar Laine just got done performing with Reba McIntyre. And you'll never guess. She wore a body suit that made her look like a pasty red-headed pack of hot dogs. Okay, I'm kidding. She didn't wear a body suit and looked pretty darn good.
8:58 – Every year, the judges tell the contestants to not sing Whitney or Mariah. Now they find someone who can sing Whitney and Mariah and they make her sing Whitney time and time again. Jessica Sanchez performed I Will Always Love You again.
9:00
– Hey, it's the emo muskrat, Colton! He and the rest of the boys are singing with Neil Diamond. By the way, I really missed on Jeremy Rosado. I think he's gained weight.
9:11 – In maybe the single best American Idol skit of all-time, playing off Randall Jackson's insistence to tell people who are good singers that they can sing the phone book, they put the finalists in robes and have them actually sing the phone book gospel style.
9:14 – Something isn't right America. Fantasia and Chaka Khan wore tight body suits. And it's J. Lo's turn to get on stage and she wears baggy glitter sweats, hiding the badonk?
(By the way, J. Lo ain't walking away from this show. Where else is she going to get so much TV time to push the J. Lo product?)
9:24 – Ace Young just proposed to Diana Degarmo! Ace Young just proposed to Diana Degarmo! She said yes! She said yes! Every dude who brought his girl to the show just scooted a few inches in the opposite direction and looked the other way whistling.
9:29 – Jordin Sparks has grown up and is looking like a PYT.
9:39 – The male finalists performed some Beautiful Bee Gees, but it was uninspired. What is inspiring though is Jennifer Holliday and Jessica Sanchez singing And I'm Telling You. That might've been the best duet ever in the history of the show, even with all the crazy faces Holliday was making.
9:49 – Aerosmith is performing and my oldest kid walks in the room to say, "Wow, they're old." Kids these days. Well, they are kind of old.
10:00 – After having to perform together pretending that they like each other, it's now time for a winner to be chosen. Jessica wins or we riot!
10:02 – Damn, we rioting.
I like Phillip. He did very well. But he's going to sell just about as well as Lee DeWyze and Kris Allen. Well, that's unless he does what I've been suggesting and that's to come out as Taylor Hicks' cooler, hipper, younger brother.
Jessica Sanchez has a real chance because of her background to become more of an icon to little girls and to her fellow Filipicans. Hopefully, someone will see that and she'll get that chance.
We also didn't get the great moment from last year when Scotty dissed Jack Black after winning.
Lastly, I'll give you Elliott Yamin's thoughts on the show. Sing like Yamin it!
Missed the idol finale 2nite #AI …..but it sounds like I didn't miss much by the sounds of who "won" #justsayin jessica sanchez is a REAL singer!..I thought this was a singin competition??..what a shame
Seacrest out!