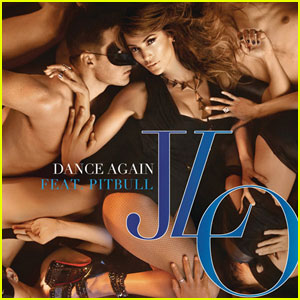 I have to apologize for not writing about last week's elimination of one Skylar Laine. I was out of town chaperoning my son and his classmates at his science camp. But I did write a bit of a recap for those of you who came into the season late at Popblerd. I wrote about last night's performances as well.
Last night's show was a separation show. It was quite easy to separate the good from the bad. Jessica Sanchez and Joshua Ledet are head and shoulders above Phillip Phillips. And Phillip is head and shoulders above Hollie Cavanagh. When America eliminated Skylar Laine last week, it screwed up the possibility of maybe the best top four in American Idol history. Thanks for that voters.
Check out the performances from Joshua and Jessica below if you didn't watch last night's show:
Those performances cemented that Jessica and Joshua are my favorite twosome from any season of American Idol. I put together a poll to see what everyone else thought. Take the poll here: http://www.surveymonkey.com/s/6C2RDNL.
Now, onto the elimination show to see our top three.
The crew performed California Dreaming at the start of the show. Ryno is going to have to do his ultimate stretch job tonight to get us through this hour. At least Jenny Lo is performing tonight. (So is David Cook.)
He brings up Phillip Phillips first. Ryno pulled the move on him making him believe he made it, but he wasn't going to give out the results just yet. Poor Double P looked quite embarrassed.
Hollie was next and Jimmy Iovine pretty much called her out for being the worst of the four. I've been saying that all season long. Ryno won't spoil it. We don't know if she's safe or not yet either. Looks like we're waiting until the end for all of them.
David Cook is performing his latest song. He probably doesn't like Adam Lambert very much. If not for Lambert, he would've been the only good singer doing anything from the last five years of the show. But Lambert pretty much blows him away. I hope we see Lambert between here and the finale.
Joshua is next and Jimmy basically called his version of It's A Man's Man's Man's World the best of the season.
And finally, young Jessica comes to center stage. Jimmy didn't think her Etta James song was the right move, but thought the Jennifer Holliday song was fantastic and said that Tommy Motolla told him she was the real deal. Please, keep Tommy Motolla away from young Jessica.
It's Jenny Lo time. She's singing Dance Again. Okay, she's probably not singing live. But she's Jenny Lo. You don't really watch her to hear her singing. You just watch her to watch her.
The first person to make the top three is Jessica Sanchez. The next person in the top three is Joshua Ledet. Why do I have a feeling Phillip is leaving us? Please no. Please no.
Phillip Phillips is through! And we have the strongest top three in quite some time. Jasmine Trias, I mean Hollie Cavanagh is gone.
Seacrest out!