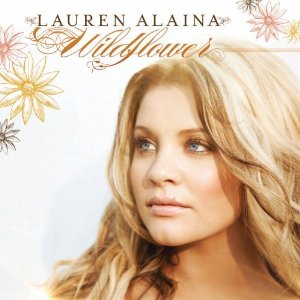 Wednesday night was the start of the nitty gritty for this season of American Idol. The top 13 performed for their pop singing lives. The boys performed Stevie Wonder songs while the girls had to suck it up and sing Whitney Houston songs. If you missed any of it, I recapped it on Popblerd.
Here were my picks for the top and bottom 3:
Top 3
1. Jessica Sanchez
2. Erika Van Pelt
3. Phillip Phillips
Bottom 3
1. Elise Testone
2. Shannon Magrane
3. Jeremy Rosado
Right out of the X Factor playbook, the judges will make the final decision tonight which means Jenny Lo will cry. The lowest vote getter for the boys and girls both will be in the bottom two and only one will make it to next week.
I had to fast forward through the group performance. I couldn't stomach them hurting Stevie Wonder's feelings by screwing up As so badly.
Ryno brings up Jessica, Elise, and Hollie to the stage. Jimmy Iovine says that Jessica's performance was the best in Idol history. Fantasia just gave him the side eye. Jessica and Hollie are safe and Elise is in the bottom three. Baby girl is in trouble.
If you missed Jessica's rendition of I Will Always Love You, you owe it to yourself to watch it.
Ryno calls in Hee Jun, Jermaine, and Colton. Colton and Hee Jun are safe while Jermaine is in the bottom three. America didn't like Jermaine enough to keep him in after Hollywood. This could spell doom for 'maine.
Last year's runner up Lauren Alaina is singing Georgia Peaches. She's lost a little bit of weight and looks good. Ryno called her, "Our own …" I wonder if when he sees Corey Clarke, he goes, "Hey, there's our own, Corey Clarke." Alaina is trying to be Carrie Underwood Jr. and that's not a bad person to try to emulate. But we already have one.
Ryno brings in Erika, Shannon, and Skylar. Surprisingly, it's Erika who takes the seat first. She's in the bottom three for the girls. Skyler is safe while Shannon is in the bottom three. I still think Elise is the one to go.
Phillip, Joshua, Jeremy, and Deandre are up. I'm going to guess that Jeremy and Deandre fall into the bottom three. Ryno says Phillip is safe. Jeremy is in the bottom three predictably. And I was wrong. It's Joshua who is in the bottom three. Immediately, Ryno saves Erika and Joshua. So it's Shannon and Elise for the girls and Jeremy and Jermaine for the boys.
Your girl Mary J. Blige, who might be the greatest mentor in American Idol history is performs Why.
Ryno is back. Steven Tyler thinks Jeremy is going home. Ryno tells Jermaine he's safe. I think Jeremy is toast against Shannon, but might have a life against Elise. Ryno tells Shannon she's safe. So it's Jeremy against Elise. And the three judges save Elise. Damn. Big Pun is gone.