Turning off the TV and turning on good music…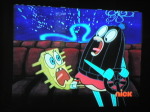 Tuesday night, my husband Bill and I watched several episodes of South Park on Comedy Central. Wednesday morning, I turned on the TV to get my daily trash fix. It wasn't working. I got nothing but "snow". Realizing that sometimes the satellite goes on the fritz and fixes itself, I decided to wait it out. I turned off the TV and turned on iTunes, where I have several playlists that I made on days when I was in need of something to do. Wednesday's selections came from my "comforting" playlist, which has a broad variety of music on it, everything from classical to new age to laid back songs by singer-songwriters. It's a really nice playlist, if I do say so myself… very calming and soothing.
By Thursday morning, I realized that the comforting playlist was making me feel like an old lady. I was starting to have flashbacks of being a child riding in the backseat of my dad's perpetual stream of minivans, forced to listen to easy listening music while he very annoyingly tried to hum along. It wasn't a very pleasant self-revelation, so when I discovered the TV was still out of commission, I switched playlists and turned on my 70s mix.
The first few songs were kind of bizarre. While the 1970s was a treasure trove of good rock music, there were a few songs out there that seemed a little weird. And, of course there's the whole disco thing to contend with. Just before bedtime, though, my iTunes 70s mix suddenly played a long string of excellent songs that even Bill appreciated. We got great songs by Led Zeppelin, Lynyrd Skynyrd, Steely Dan, Rush, and John Lennon. Bill was particularly delighted by "All My Love" by Led Zeppelin, while I stayed up long enough to hear "Don't Go Breaking My Heart" by Elton John and Kiki Dee.
This morning, the TV is still not working properly, so I've turned on the 1980s mix. So far, I've heard "Steal Away" by Robbie Dupree, "Rock the Casbah" by The Clash, "Dreamin'" by Cliff Richard, "Beds Are Burning" by Midnight Oil, "Who's Holding Donna Now" by DeBarge and "Invisible Touch" by Genesis. It occurs to me that these songs are pretty pop-oriented. They were popular when I was coming of age. "Invisible Touch" makes me feel kind of ancient, actually, since it was a popular song when I was 14 and I will be turning 41 next month!
I suppose if I start feeling really dated by noon, I'll have to switch to my "Maneater" mix, which consists of songs about hard-hearted, predatory women. Yes, Hall and Oates' "Maneater" is on that playlist, as is "Do You Really Want to Hurt Me?" by The Culture Club and "Cold As Ice" by Foreigner. Hmmm… it occurs to me that I really do need to start listening to newer music! Either that, or I should make a playlist of musicians I have recently discovered. The older I get, the more set in the ways I seem to become, though– and the more I seem to be like my parents at my age, who seemed hopelessly out of touch with the times. If anyone catches me listening to elevator music, do me a favor and get me to live music venue, stat!
As for the TV, Bill says he's going to try to fix it when he gets home from work. Since he's not particularly handy, that means I'll probably spend the next few days rediscovering old songs and finding new favorites. In all seriousness, I've actually kind of enjoyed not watching TV these past few days. I really should make a habit out of turning off the TV.
Supertramp's "Cannonball" is playing right now…