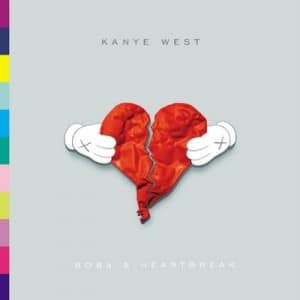 It's been talked about ad nauseum and Money Mike and I wrote our immediate thoughts here and here.
Let's quickly restate the facts.
– Taylor Swift wins her first MTV Video Music Award.
– Kanye West rudely interrupts her speech as a way to both direct attention to himself, and to Beyonce, who he thinks should've won.
– Beyonce lets Taylor Swift join her onstage so that she can accept her award officially, since West rudely interrupted her before.
– All pop culture hell breaks loose.
– West apologizes.
I'm not sure there's ever been such a non-serious moment at such a non-serious awards show that has ever caused a stir in the media like this one.
Kanye West might be the music version of Terrell Owens. I've never seen a man cause such hate and fervor just by yearning for attention. This was his "Terrell Owens runs to the star at Cowboys Stadium" moment. And it was dumb. This I agree. But should the feedback be as hateful and racist as it has been?
Yes, I said racist. Do me a favor. Go to Google and type in the words "kanye west twitter n-word" and see what's listed on the first page. It's become ugly.
I posted the same live blog that I first posted here on another website and one of the first comments talked about wanting to lynch West. How can someone who you don't know instill such hate that you would want to lynch him? I don't get it.
West apologizes on The Jay Leno Show
I'm still not 100% certain that this wasn't some stunt concocted by MTV and Kanye West so that West and the show would dominate Twitter's Trending Topics. I'm now convinced that Taylor Swift wasn't in on anything, mostly based on how she's reacted thus far.
But for those of you who have so much hate for West and feel so badly for Swift, get over it. Swift doesn't need the help. She's one of the top female recording artists in the history, and her album outsold Kanye's latest album by a 2-1 margin. She's a breakout star who is only going to get more famous. She doesn't need your pity.
West clearly has some issues with his security and the fact that he's so up and down with his persona is a bit frustrating. He's still a talented artist, but just one who is addicted to the lime light and hopefully figures out how to not succumb to it at all opportunities.
But let's stay away from the hate. What he did should've made you roll your eyes, not call for his head.