Artist: Paul McCartney
Album: New
Paul McCartney writes good-natured melody-driven pop songs, which often (as on New, or 2005's Nigel Godrich-produced Chaos and Creation in the Backyard, or his electronics-driven albums as the Fireman) make an effort to keep up with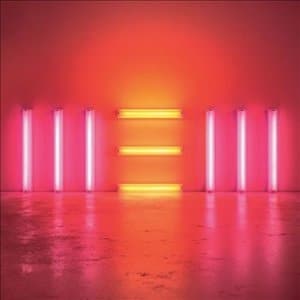 contemporary production innovations. There's a good chance you knew that, come to think. He co-led a '60s band called the Beatles, who were usually celebrated as leading a musical revolution (reports differ as to whether they wanted to be counted in for the destructive bits) while selling then-record numbers of albums (or as Casey Kasem would put it "These guys are from Ireland and who gives a shit"). But they occasionally were attacked by otherwise intelligent people (in this case Lawrence Miles) on the grounds that "Nothing they did in their entire existence was genuinely new, certainly not the supposed 'revolution' of Sergeant Pepper, yet they displayed an astonishing ability to take other people's music and make it so straightforward – you might even say banal – that everybody on Earth could understand it". Which is a silly way of saying that they took avant-garde ideas generated by academics and other weirdos, and turned them for the first time into songs, excellent songs, thus making an extraordinary run of albums.
McCartney's solo career, from 1970 on, has long suffered from a vague widespread disappointment that he has no desire, left on his own, to be ahead of the pack. But by refusing to ever be left completely behind, Paul McCartney reached the age of 70 able to make a very fine New album in which different songs sounded like different stops along the entire timeline of his life — 2013 included.
At the most modern end, Appreciate is club-dance electronica, McCartney's vocals switching among trendy James Blake-style neo-R & B, a heavily processed chant feel, and an especially catch bit of rapid-fire singing. The gentle Looking at Her could easily have been an acoustic guitar ballad, but instead is synthetic, twinkly, and taken over at unpredictable intervals by aggressive industrial-ish beats in a rather dubstep-style structure. Hosanna is a pretty minor-key harmony piece over acoustic guitar, but the guitar's natural echo is processed into a vividly unnatural creature of its own, haunting the song in company with bird-calling synthesizers. Road's wobbling synthesizers, distant drums, and ominousness put much of the song in the vicinity of late-'90s trip-hop, except when the piano's forceful bass chords take over.
Then again, New , a jaunty music-hall song with piano, horns, handclaps, and lightly psychedelic production touches, could have fit unobtrusively onto Magical Mystery Tour in 1967. Queenie Eye, after a brief string quartet opening, is thumping piano-led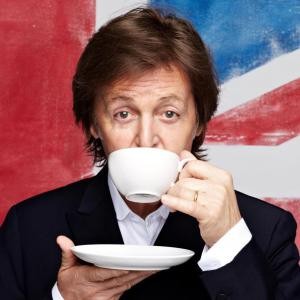 rock'n'roll with a shouty chorus. Save Us's overdriven, compressed power chords feel like nothing before the 1980s, but the jubilant feeling and piano and horns and urgently tuneful group-sung chorus all harken back to rock music's founding. Alligator's occasional heavy guitar hook is produced like a '90s grunge band covering Ennio Morricone, and the treble synthesizer activity feels like the same era, but there's barbershop quartet in the vocals and skiffle, Paul's pre-Beatles genre, in the song's core. The folk-rock Everybody Out There feels in some ways timeless, but there's a guitar hook that's pure '80s R.E.M. and crowd-baiting, whoa-oh-oh's, and echoed beats that would feel at home in '80s arena metal. Then again, the folky Early Days and country-stomp sing-along Get Me Out of Here would have sounded fine when Paul was a little kid.
The lyrics are fine but don't mostly affect my reaction to the record. My favorite song here, the acoustic-guitar-centered On My Way to Work (which does have a couple nicely fuzztoned hooks), is an affecting song about loneliness, and watching other people looking for some sort of direction in life, where the narrator is blatantly not Paul; more often we either don't know anything about the narrator, or it's clearly the perspective of an old rock star. The main things Paul McCartney has learned about life are that if you're rich and millions of people love you, you can be happy, and if you have a gift for writing catchy but subtly unpredictable melodies, you should write lots of them. You'll need to decide for yourself how useful you find those lessons, but on their own terms, they're wise. And as any newscast will remind you, not everyone who *does* need those lessons learns them.
– Brian Block
To see the rest of our favorites, visit our Favorite Albums of 2013 page!