I actually meant to discuss this a couple weeks ago when it was actually current news, but hey, better late than never.
I'm a list guy. I can spend hours, days on end attempting to make sense of lists of the best sitcoms of all time, or whether "Off the Wall" or "Thriller" is the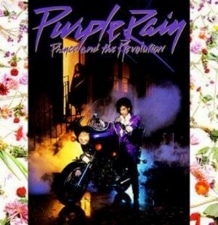 better Michael Jackson album ("Off the Wall" is), or…well, you get the picture. Anyway, the folks at "Entertainment Weekly" published their 1,000th issue a couple weeks ago (congratulations to them), and they posted lists of the 100 greatest TV shows, movies, books and records of the past 25 years. While the TV and movie lists were interesting (book lists don't move me), I was most intrigued by their list of the Top 100 albums. Sitting pretty at the top of the list was…"To the Extreme" by Vanilla Ice.
Obviously, I'm kidding. The album they picked for the #1 spot was Prince's "Purple Rain", which struck me as sort of a strange choice. I mean, it's logical. Hell, it's an incredible fucking album. It's just not a standard or expected choice. I would have expected "OK Computer" or "Nevermind" (both of which would have been as deserving…"Nevermind" didn't even make the list), or, if the EW folks wanted to be edgy, Winehouse's "Back To Black" or any of the three qualifying Kanye West albums. But "Purple Rain" just seems like sort of a left-field choice, or as left-field as any album as huge as "Purple Rain" was can be, considering the damn thing spent damn near six months at #1 on the charts.
Looking at the list, it's hard to argue with a lot of the choices, though one has to wonder how in the hell Britney Spears (and to a lesser extent, Christina Aguilera) made the list. You definitely have to scratch your head at the placement of Public Enemy's "It Takes a Nation of Millions" all the way down at #55, and you also have to wonder how Wino and Radiohead's "In Rainbows", two relatively new albums, both made the Top Ten.
The team that put this list together definitely made some inclusions that put commercial considerations way ahead of artistic credibility, which should explain the placement of "The Emancipation of Mimi", Kelly Clarkson's "Breakaway" and Shania Twain's "Come On Over". None of the three albums is bad, but with a quarter century's worth of albums to choose from, if these are three of the period's Top 100 albums, then it's been a really unfortunate period for music in general!
Aw, fuck it, here's a whole list of "huh?" moments I came up with after reading this list:
*What the hell is Bob Marley's "Legend" doing here? Don't these lists have an unwritten rule about notincluding hits compilations?
*Same goes for Nirvana's "Unplugged", which is an awesome album, but…um, it's a live album.
*"People's Instinctive Travels" shows up, but "The Low End Theory" and "Midnight Marauders", widely considered to be two of the 10 best albums in hip-hop history, don't? Thanks for including A Tribe Called Quest, but you guys got the wrong album.
*Speaking of hip-hop, including anything by T.I., in addition to adding 2Pac's "All Eyez on Me" (quite possibly the most overrated album in rap music history) is borderline sacrilege.
They did, however, do some things right…
*Thanks to someone for acknowledging the fact that Madonna's first album is still her best.
*Same goes for Pearl Jam and "Vs."
*Pleasant surprises: The Postal Service's "Give Up", Hole's "Live Through This" (15 years of Courtney-bashing has made a lot of us forget how good that album is), Erykah Badu's "Mama's Gun"
Personally, although "Purple Rain" is an excellent fucking record, I don't know that it's even the best Prince album of the last quarter-century. That honor would probably go to "Sign O' the Times", an album that I've listened to thousands of times in the past 21 years and am still discovering new things about. That album didn't even figure in EW's chart, which is a bit of a head-scratcher. A ton of other critically acclaimed albums didn't make the cut (no "Automatic for the People"? Seriously??) on this somewhat bizarre list, but here's what did.
1) "Purple Rain" Prince & the Revolution
2) "The Miseducation of Lauryn Hill" Lauryn Hill
3) "Achtung Baby" U2
4) "The College Dropout" Kanye West
5) "Madonna" Madonna
6) "American Idiot" Green Day
7) "The Blueprint" Jay-Z
8) "Graceland" Paul Simon
9) "Back To Black" Amy Winehouse
10) "In Rainbows" Radiohead
11) "MTV Unplugged in New York" Nirvana
12) "Stankonia" OutKast
13) "You Are Free" Cat Power
14) "Disintegration" The Cure
15) "The Marshall Mathers LP" Eminem
16) "Rain Dogs" Tom Waits
17) "Odelay" Beck
18) "People's Instinctive Travels & The Paths of Rhythm" A Tribe Called Quest
19) "Dangerously in Love" Beyonce
20) "Tidal" Fiona Apple
21) "The Emancipation of Mimi" Mariah Carey
22) "3 Feet High & Rising" De La Soul
23) "The Soft Bulletin" Flaming Lips
24) "Come On Over" Shania Twain
25) "Turn on the Bright Lights" Interpol
26) "Time Out of Mind" Bob Dylan
27) "Funeral" Arcade Fire
28) "Illmatic" Nas
29) "Breakaway" Kelly Clarkson
30) "Appetite for Destruction" Guns 'n Roses
31) "FutureSex/LoveSounds" Justin Timberlake
32) "Life's Rich Pageant" R.E.M.
33) "As I Am" Alicia Keys
34) "Is This It" The Strokes
35) "Jagged Little Pill" Alanis Morissette
36) "CrazySexyCool" TLC
37) "The Moon & Antarctica" Modest Mouse
38) "Raising Hell" Run-DMC
39) "Sheryl Crow" Sheryl Crow
40) "Ready To Die" The Notorious B.I.G.
41) "Legend" Bob Marley & The Wailers
42) "Enter the Wu-Tang (36 Chambers)" Wu-Tang Clan
43) "Paul's Boutique" Beastie Boys
44) "Car Wheels on a Gravel Road" Lucinda Williams
45) "If You're Feeling Sinister" Belle & Sebastian
46) "Homogenic" Bjork
47) "Exile in Guyville" Liz Phair
48) "American IV: The Man Comes Around" Johnny Cash
49) "A Rush of Blood To the Head" Coldplay
50) "Sounds of Silver" LCD Soundsystem
51) "The Score" Fugees
52) "Ga Ga Ga Ga Ga" Spoon
53) "King of America" Elvis Costello
54) "Janet Jackson's Rhythm Nation 1814" Janet Jackson
55) "It Takes a Nation of Millions To Hold Us Back" Public Enemy
56) "Yankee Hotel Foxtrot" Wilco
57) "Harvest Moon" Neil Young
58) "Surfer Rosa" Pixies
59) "Ray of Light" Madonna
60) "Crooked Rain Crooked Rain" Pavement
61) "Paid in Full" Eric B. & Rakim
62) "OK Computer" Radiohead
63) "The Joshua Tree" U2
64) "Mama's Gun" Erykah Badu
65) "Elephant" The White Stripes
66) "The Chronic" Dr. Dre
67) "Metallica (The Black Album)" Metallica
68) "Wrecking Ball" Emmylou Harris
69) "Give Up" The Postal Service
70) "My Life" Mary J. Blige
71) "Rock Steady" No Doubt
72) "1984" Van Halen
73) "The Queen is Dead" The Smiths
74) "Play" Moby
75) "Born in the U.S.A" Bruce Springsteen
76) "Heartbreaker" Ryan Adams
77) "Dummy" Portishead
78) "Vs." Pearl Jam
79) "Let it Be" The Replacements
80) "Back to Basics" Christina Aguilera
81) "The Downward Spiral" Nine Inch Nails
82) "Grace" Jeff Buckley
83) "Learning To Crawl" The Pretenders
84) "Low-Life" New Order
85) "Home" Dixie Chicks
86) "Loveless" My Bloody Valentine
87) "All Eyez On Me" 2Pac
88) "So" Peter Gabriel
89) "Bachelor No. 2" Aimee Mann
90) "Toxicity" System of a Down
91) "Siamese Dream" Smashing Pumpkins
92) "The Writing's on the Wall" Destiny's Child
93) "Either/Or" Elliott Smith
94) "Synchronicity" The Police
95) "Trap Muzik" T.I.
96) "Stories From the City, Stories From the Sea" PJ Harvey
97) "Britney" Britney Spears
98) "Transatlanticism" Death Cab for Cutie
99) "Live Through This" Hole
100) "Faith" George Michael
…and because I'm a fucking geek…
*I own 70 of these 100 albums, including the entire Top Ten (I'm missing #s 13, 14, 16, 23-26, 34, 41, 44-45,48, 52-53, 56-58, 60, 68, 73, 76, 79, 84, 86-87, 89, 93, 95-97)
*Of the thirty that I'm missing, there are 6 that I actually owned at one point, and either gave them away (Spoon) or just tossed them ("Yankee Hotel Foxtrot"-which, in fairness, was a burned copy-and "Britney").
*There are three albums that are on my "to buy" list-one sooner rather than later ("Heartbreaker") and two if I find them used for a good price ("American IV" and "Let it Be"). Come to think of it, if I saw "Foxtrot" for less than $5, I'd probably pick that up too.
*I've been toying with the idea of making a similar list since long before I read EW's article. Stay tuned…