VH-1's Hip Hop Honors show is one of my favorite shows of the year. It's still amazing that VH-1 of all stations pays respect to the hip hop genre best, but hey, I'm not complaining.
(By the way, I know that it's not technically live considering I'm on the West Coast, and I'm DVRing it so that I don't have to watch commercials, but when people look at this in a few years, will they even know?)
(Wait, I just let the cat out of the bag. Damn.)
This year's show pays respect to the Def Jam label. I hope we see some Rick Rubin tonight. I know we'll see a lot of Russell Simmons.
And away we go…
– I think I saw Rubin already. It was either him or Jesus Christ. I'm not quite sure yet.
– If you like you some Tracy Morgan, this is your show. If you don't like you some Tracy Morgan, I'm not sure how much of this you'll be able to stomach.
– Hey, LL is on this show even though he doesn't have a record to pimp. Wait, didn't he just start a new TV show?
– Black Thought and Eminem tear up Rock The Bells, but I was a bit sad watching because it takes Em doing hip hop karaoke to show that he can still bring it.
– Jazzy Jeff was spinning and ?uestlove was on the drums by the way. Talk about all-star cast.
– Why is Jimmy Fallon on this show? Oh yah, he put the Roots on his show. He can be on it.
– You know how Dr. Dre got all swoll in his later years? Chuck D doesn't believe in that.
– Another reason I like this show is because it's the one time a year where we get to see what Flavor Flav did that truly made him famous.
– I'm not quite sure that Ludacris deserves to be on the same stage that Public Enemy just graced, but oh well, it's all about the love tonight.
– KRS-One doing No Sleep 'Till Brooklyn? Well, he can do whatever song he wants as long as he doesn't get mad at us.
– For The Love Of Ray J is still on? It's amazing that the same station that puts Ray J in his drawers on TV is the same station that puts this show together.
– Warren G and Trey Songz just doesn't have the same ring to it as Warren G and Nate Dogg. "And I see my homie Trey," just doesn't work for me.
– Only Brett Ratner would use the name "Method Man" and the words "true genius" in the same sentence. I'm not sure Mef's mom would say that. Whatever happened their TV show Method and Red?
– Uh oh, I may get a little excited here. Mary J is here and she and Meth are going to perform I'll Be There for You/You're All I Need to Get By, and it's not the Diddy remix.
– Onyx is on the stage and everyone watching all said at the same time, "I guess Onyx is still alive."
– I think the last time I saw Eve was on last year's Hip Hop Honors show.
– Ja Rule and Ashanti are on the stage doing an old favorite. Wait, I'm not sure any of their songs were old favorites. I always thought that they should let Ja Rule stand on a box whenever he was rapping on stage. He looks like Tupac's mini me.
(For the first time in the history of this show, I hit the fast forward. I apologize. Ja Rule and Ashanti did a second song. I couldn't take it anymore.)
– There's been an Oran "Juice" Jones sighting. I repeat, there's been an Oran "Juice" Jones sighting.
– Hold on, I may have to fast forward again. I think Tracy just introduced Rick Ross. On most of the earlier performances, Russ Simmons and Chris Rock were rappin' along with the songs. Not with Ross. They're just pretending to like it.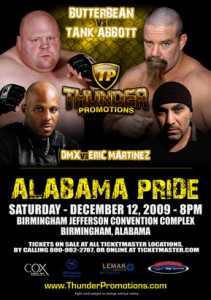 – DMX is back! If you've been wondering what X is into lately, he's supposedly "fighting" on an MMA show. Notice the word fighting in quotes.
– Let's put it this way; Kid Rock is a more charismatic rhymer than Rick Ross.
– EPMD is doing Crossover, but poor Parrish's mic isn't working.
– Foxy Brown is wearing the same clothes she wore in 1997, except she's about 25 pounds heavier in the chest area. Always trying to keep up with Lil' Kim.
– I can't believe they ended the show with Doug E. Doug doing Kanye's Touch The Sky.
– Oh well, even though it was probably the worst of the Hip Hop Honors show, there was still some good stuff. Watch for the first half.
– By the way, was Jay-Z busy or persona non grata?
Photo of Russell Simmons by Philip Nelson, Live Streaming Expert and shared via creative commons