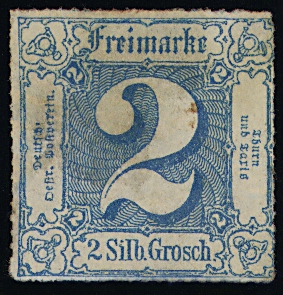 CRYING LOTT  "Inside" b/w "The Beast"  (Lott Records .01 Oct. 1982)
Ocean View, Virginia is a seaside community bordering the north shore of the city of Norfolk, nestled in the mouth of the Chesapeake Bay.  At the start of the 20th century, the OV resembled sister east-coast beach resorts like Coney Island and Asbury Park;  folks from all walks of life flocked to the shoreline to breathe in salty air,  bathe in seaweed-heavy waters, and dine on corndogs and onion rings (or fresh spot, flounder and steamed blue crabs) while enjoying an amusement park, a casino and a bevy of fine hotels.
Also like its northern counterparts, Ocean View fell into decay in the '70's & '80's, becoming a blown-out shell of its former self.  Transient military personnel, shipbuilders & longshoremen traded fisticuffs with drunks, bums & derelicts on D-View Street.  Dark, unidentifiable sludge was washing ashore at Sarah Constant Shrine.  Burned-out motor lodges stood empty like rows of old shoeboxes along the coastline.  Old movie theaters like The Rosele and The Showcase became what are now remembered as "grindhouses," showing 3rd-rate gore and grade-B softcore to near-empty seats.  This was not by any means a breeding ground for new independent alternative music, nor any art of any sort, for that matter.  This, my friends, is where I grew up.
It was the summer of '82, and I was sitting in a club called The Cellar, a small dive in the basement of the Pinecrest Motel on Norfolk Avenue.  ("Sailors — Beware of Pick-Pockets and Loose Women!" read an old sign bolted above the entrance.)  Junkies scored dope and hookers turned tricks upstairs while my little cover band flailed away to nobody below the ground.  I was taking a break between sets when four nicely-dressed, handsome young men walked in and asked if they could play a short set on our equipment.  They appeared to be friends with our drummer, so we obliged.  What happened in those next moments changed my life permanently.
Lights off, band facing the drummer, the four members of Crying Lott rumbled my band's instruments into an eruptive roar in that little basement, the likes of which I had never heard at the time.  And the likes of which I sure as hell could not duplicate myself.  Here were four guys from right there in Ocean View, my neighborhood, spinning a unique web of Doors, Bowie, Can, Joy Division and Birthday Party that made my hair stand on end and my nuts tighten up into my throat.  The singer was a powerhouse, like a cross between Jim Morrison and William Shatner in full-on Kirk mode.  The bassist and guitarist ground out chunks of angular chords, both righteous and ominous at the same time.  The drummer had a clear, firm grip on jazz rhythms, putting snare where kick should be & vice-versa.  My little combo now seemed weak and uninspired by comparison.  My jaw dropped to the floor as they created this ungodly roar.  And then, after two songs, they vanished into thin air.  Gone.  Disappeared.  Vapor.  Never to be seen again.  I was floored, and I wanted more.
Who was this mysterious Crying Lott, you ask?  These dashing young ne'er-do-wells who dared parse their name from the equally mysterious Thomas Pynchon's 1966 best-seller, "The Crying Of Lot 49"?  Well, I later found out:  brothers Shon and Ward Walter (drums and vocals, respectively), sons of a well-respected boat-building family, with Frank Lindsay (bass) and Steve Jolemore (guitar), avant-garde musicians/sound-artists extraordinaire.  I uncovered this info later that year, when my local record store stocked a peculiar blue-sleeved 45 with a cryptic "CL" emblazoned on the front.  It seemed to appear out of nowhere, much like the band members themselves that summer evening.  Anxious to hear what these guys could do on plastic, I purchased it, ran all the way home at warp-factor five, and planted it right on the stereo.
Once again, I was astounded, but in a different way.  The A-side of this disc ("Inside") finds the Lott wearing their Doors influence like a badge, which, I must admit, I found a little disturbing at first.  In post-punk 1982, I was trying as hard as possible to break away from the sounds that classic rock had tattooed onto my brain, not embrace them, so this wasn't exactly what I wanted to hear from these guys who had blown me away so thoroughly months before.  But once I wrapped my head around that fact that this sound was GOOD, and that I too had, years before, worn out my older sister's copy of Strange Days, it didn't make any difference anymore.  This side was great and I loved it, from the booming C-D-E Flat/C-D-G bass pattern to the Kreiger-vs.-The Voidoids guitar strangulation.  This was like 4 minutes of exorcism.  "The door was open, so I stepped inside," Ward Walter proclaimed, inviting me to "break on through" in his own way, and evoking his influence in no small way in the process.
The shorter but even more effective B-side, titled "The Beast," comes closer to the sound of that avant-garde ensemble I saw at the Pinecrest.  With a strange time-signature and lyrics shadowing Yeats' "The Second Coming," this track seems to gurgle and bubble underneath an invisible surface, with occasional bits of percussion popping up from invisible craters.  Listening back to it now, this track seems more powerful than I remember.  The lyrical content is both timeless and of-the-moment simultaneously, and the music can be favorably compared to Talking Heads' "This Must Be The Place (Naive Melody)," though this track predates it by a year.  Bravo, chums, well done!
Revisiting this beautiful piece of plastic almost 30 years later, I'm astounded at the amount of emotions it conjures up.  To see a band doing something so unique and creative, and so thoroughly D.I.Y., is always very inspiring.  But to see it coming from someone right there in your own backyard is nothing short of thrilling, and that's how I still feel when I hold, touch and play this record, even after all these years.  It's priceless to me, and if you want it, you'll have to pry it out of my cold, dead hands.
The Ocean View waterfront is now clean as a whistle, with hi-rise condos and nondescript, overpriced quadruplexes cluttering the skyline instead of rollercoasters & ferris wheels.  No more grindhouses, no more fortune tellers.  Institutions like The Pinecrest are long gone, having worn out their welcome long ago, as chain hotels and restaurant franchises dot the landscape instead.  Visiting last year, I sat on the hard brown sand dunes at City Beach and wondered where it all went.  Reaching into my old red 45's cabinet tonight, I realize that it's all right here, sitting, waiting for me to grasp it and relive it on any single night.  Like any ordinary night that could change your life forever, back in the summer of '82.
NEXT WEEK:Â  A record made in Texas, by Texans, about Texans, for Texans.