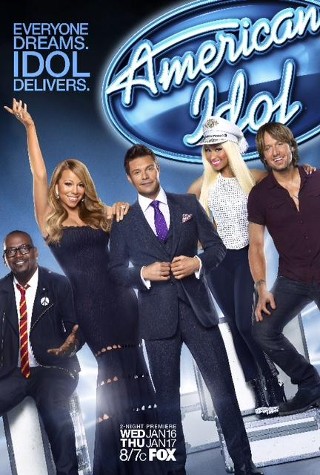 After two weeks, it's is so clear that the girls run this mutha that a blind man can see it. The only male who has performed even close to the best females is Burnell and you know, I know, and my dad who doesn't even watch the show knows that he's not winning this show. I do hope he makes it into the top four though.
My prediction from last night was that Paul Jolley would be going home. Devin Vasquez could go home too, but he may have saved himself with his performance Wednesday. Lazaro is the one who deserves it, but I think America spares him one more week.
Who rocked the stage?
Casey Abrams who looked like a homeless samurai, rocked the house with the most horrendous beard you've ever seen.
Then Jessica Sanchez performed her first single with Ne-Yo called Tonight. The fact that Ne-Yo's on it should push it a little, but it's not necessarily the kind of song you expect from her. It's not a bad first try.
Who were in the bottom three?
After telling him that he his city was going to declare a day for him, Ryno Seacrest told Paul Jolley he was also in the bottom three. Cold world. Devin Vasquez was as well, even though he did a much better job this week than last. Lazaro was safe. Of course he was. I think even Nicki thought that was interesting.

Amber was the third piece of that bottom three. That's the Lazaro tax.
Who went home?
Well, I'm two for two. Paul Jolley has been eliminated. Phillip Phillips told him he was gone, gone gone.
Based on the way this thing is working out, more than likely, Vasquez is next unless he has another really good week. But the fact that Amber was in the bottom three shows that the least interesting girl is also on the chopping block. I do hope that the fans stop voting for Lazaro as he's absolutely overwhelmed.