Before we get to how the elimination went down, there were two fun Idol alumni performances.
Who rocked the stage?
Scotty McCreery as "The Boy Next Door" performed first. I think Phillip Phillips' success was helped by McCreery's win from the previous year.
McCreery's boyish charm makes him easily likable. He performed See You Tonight and had the teenage girls screaming.
Kelly Clarkson performed People Like Us. I'm adding the video of Clarkson's performance because you must see what she's wearing. She may have dressed herself in the dark.
Who were in the bottom two?
Ryno broke them into groups of two.
The groups were:
– Lazaro and Amber
– Janelle and Angie
– Candice and Kree (Summer)
Sometimes when Ryno does this, he surprises us with the results. In this case, there weren't any surprises. They ended up exactly where you thought they would.
Lazaro and Amber were in the bottom two.
Who went home?
Thankfully, it was Lazaro. I don't think I could've taken any more of him and I'm not sure he could've taken the pressure of singing again knowing that he was barbecue chicken.
Idol holds a live Twitter poll when the singer who has been eliminated gets to sing for their life. To show you how useless social media can be, during Lazaro's performance, it was nearly 60/40 to save him. More than half of the Twitter accounts who participated thought the judges should've saved Lazaro. How preposterous is that?
This preposterous: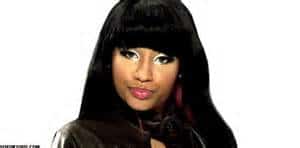 Randy made it as painless as possible. He sent Lazaro home sweet home.

There is danger in sending Lazaro home. We don't have anyone else to pick on. Everyone else is at least halfway decent so people are going to have to create villains. If it weren't for Angie's turn from pageant wannabe to goofy teenager, I'd put my money on her. But now? I think it will be boring Janelle.

Next week, Janelle could be in big trouble.

Finally. We're done paying the Lazaro tax.