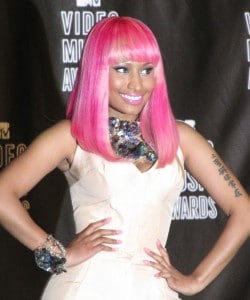 I think I said this last week, but last night's American Idol performances show was the best one of the season thus far. Not one singer was terrible and most were above average. I have a feeling that we're going to be in for a surprise tonight. I recapped the show last night for Popblerd.
Here's my top and bottom three from last night:
Top 3
1. Elise
2. Joshua
3. Phillip
Bottom 3
1. Heejun
2. Deandre
3. Skylar
In a cool moment, after talking about the tweets some of the contestants received from their Idols, Eric Benet came out to tell Deandre how well he did with his song. No matter if you like Benet or not, you have the respect him. My man was married to Halle Berry.
Ryno brings Elise, Phillip, and Hollie to the center of the stage. Hollie is in the bottom three. My friend Tiffany (@TVProducerLady), who I have done a couple American Idol podcasts with, thinks Hollie could be gone tonight. Phillip and Elise are safe. I'm rooting a little harder for Elise lately. She was my favorite last night.
Nicki Minaj is on stage singing Starship. As long as Nicki turns around a couple times, I'm all good even if I don't pay attention to her music. She didn't really show the badonkadonk all that much, but could barely stay in her top.
Ryno brings out Colton, Joshua, and Heejun. I have a bad feeling about Heejun. Colton is safe. You have to imagine Joshua is safe too. Heejun is in the bottom three.
Last year's winner, Scotty McCreery is performing his latest single Water Tower Town, which his a nice little ditty.
Ryno brings Skylar, Deandre, and Jessica up to the stage. This one is tough. My guess is that Deandre is in the bottom three. Jessica is safe. Nope, it's Skylar. She goes to the bottom three. Hollie, Heejun, and Skylar are in the bottom three.
Ryno sends Skylar back to safety and it's Heejun vs. Hollie. And Hollie is safe. Heejun is going to sing Song For You again tonight for his American Idol life.
I can't imagine they save Heejun here. His act was getting stale. But he was also Tiffany's favorite. So I was rooting for him a bit. And, he's a goner. I was hoping that he'd stay until next week because I was sure that he was going to wear Jason Derülo's blinged out neck brace.